Introduction & Overview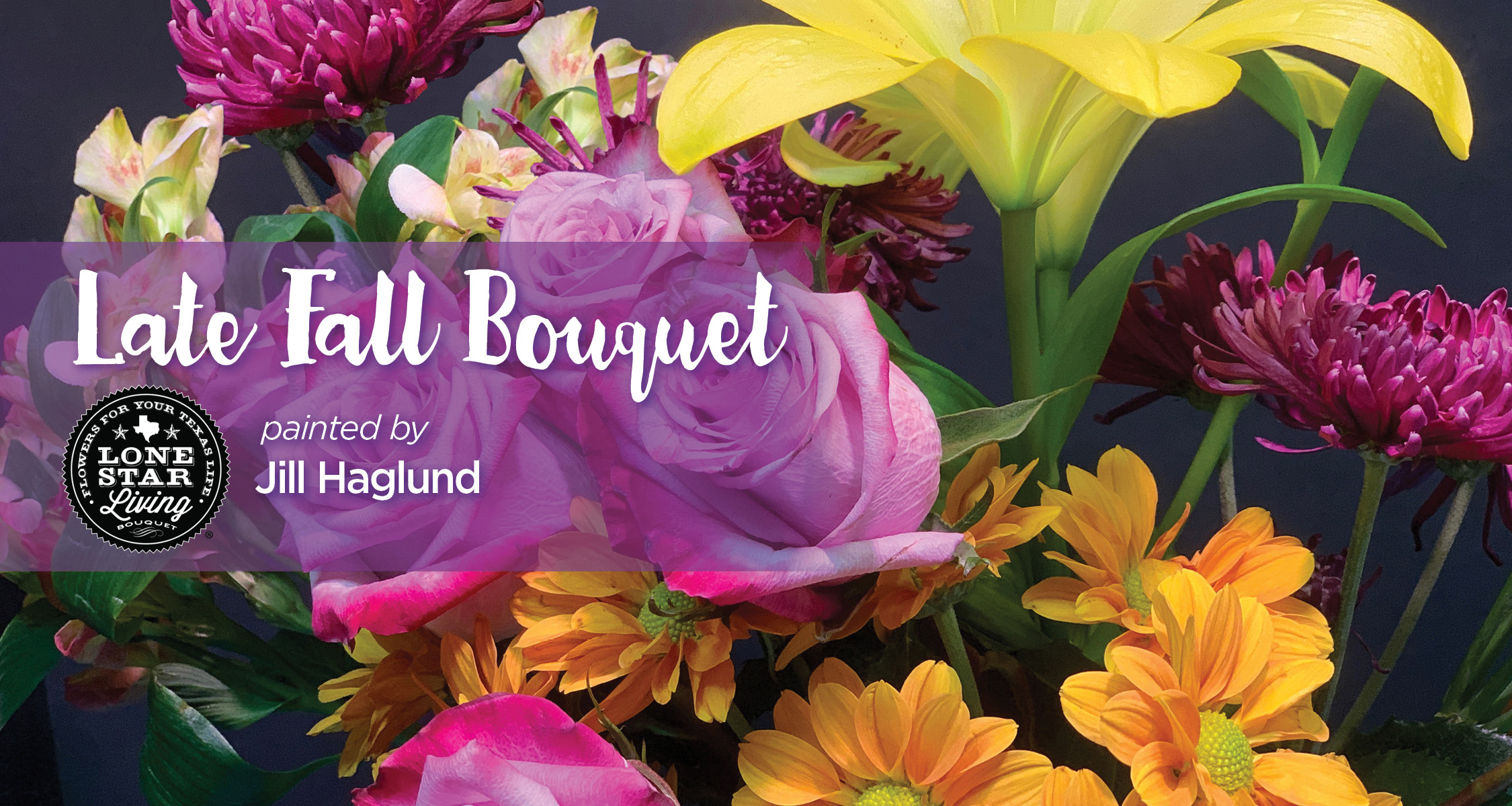 I want to welcome you and thank you for being here.
Annie & I have collaborated on an art school we call: "Let's Paint Flowers!" We are excited about creating ongoing videos we feel will be interesting, educational and enjoyable for you.
In this particular section of the course, I paint the "Late Fall Bouquet" featuring a really fun idea: how to paint two canvases at once- one for a gift and one to keep for yourself.
You'll learn how to varnish, wire and frame your art too, making it an extra-special 'gift' for a family member or friend.
I will be working with an optional medium called 'Clear Leveling Gel', by Golden. This medium will transform our vase to look just like real colored glass, with stems peeking through.
You'll soon see how easy it is to make stunning works of art you're proud to call your own.
P.S. If you have not joined as yet, please consider coming into our studios on a regular basis by purchasing our Bundle subscription; it's an incredible value for access to all 12 of the Seasonal classes for the price of just 10!
This course will give you instructions on how-to paint art as gifts; two at a time. Yes, you heard right - two paintings at one time. Once you see how doable and fun this idea is you may want to make several and have them on hand for gifts throughout the year for special occasions.
Your family and friends will treasure receiving an original piece of art created by you, just for them.
Complete and Continue