What will I learn in "Two Late Fall Bouquets" by Jill & Annie -Preview!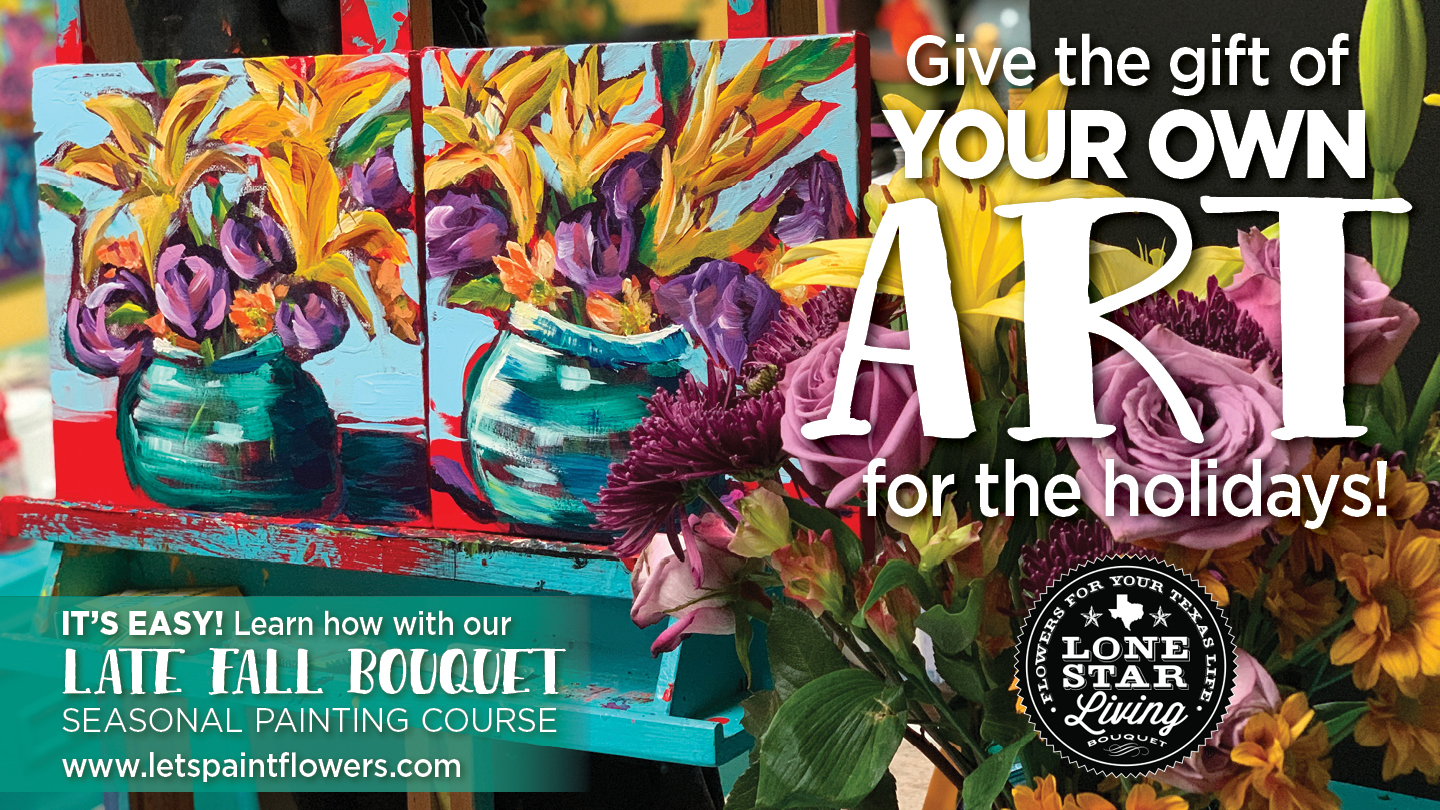 What will you learn in "Two Late Fall Paintings" Courses by Jill & Annie?
Two step by step instructional painting courses of a beautiful Late Fall Bouquet--
Jill will demo painting two small paintings at the same time--great for gifting!
Annie will paint the Late Fall bouquet demonstrating her 7 Step approach.
Plus lots of extras!
How to paint 2 small paintings at once--you can do this!
Color mixing basics including essential terms
How to make extraordinary greens for your flower paintings
Tips on selecting vases & other objects to include in your bouquet painting
Using glazing & negative shape painting to enhance your paintings
Selecting the right brushes for success
Video of one of our Art Heroes: Georgia O'Keeffe
Art Book Review: Georgia O'Keeffe-A Life
JUST A NOTE FROM JILL ON PAINTING TWO PAINTINGS AT ONCE....
I thought it would be fun to change it up and offer a course on how to create two paintings at once. Yes, you heard right. TWO at once. It's time to think about gifts, so why not give the gift of your art? It's very doable - I promise. Even if your a beginner painter! I'll show you how. To give you a little confidence think of it this way
the canvases are small 10" x 10"
the image and the palette are the same for both paintings
you add a step at a time-to both canvases-then move on
you will learn to varnish and frame these two pieces
when your finished, you'll have one for you and one as a gift
Tada! Once you're finished you'll have one for you and one as a gift! You have time to make several before the Holidays and tuck a few pieces of art away for Birthdays and Mother's Day...when ever 'gift giving' is on your list.
~Jill
Complete and Continue